Elvis Has Re-Entered The Building, Will Be Leaving Again Soon.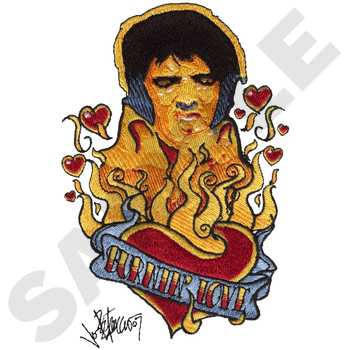 Dakota Collectibles has issued the last embroidery design CD in the Elvis Presley collection.  This specially priced CD will be available for a limited time (production ends in June).  Considering the lavishness of the King's tastes, it's hard to believe that you can buy this for under $25. 
Product Information:
Elvis Presley Burning Love Embroidery Designs on a Multi-Format CD-ROM LS0202
List Price $29.95   Sewforless.com Price:  $24.99
Click Here To View Additional Designs Or To Purchase.